Tickets
TICKETS WILL BE AVAILABLE AT THE DOOR FROM 8PM
Event Details
ONLINE TICKETS AVAILABLE TILL FRIDAY 2/05/16 to 6pm

TICKETS WILL BE AVAILABLE FOR PURCHASE SATURDAY, FEBRUARY, 6 @ HUGHES HANGAR FROM 8PM

THE 9th ANNUAL HOUSTON BRAZILIAN CARNAVAL OF PEACE & LOVE
Bringing People Together Indulge your senses at the 2016 Carnaval of Peace & Love with samba dancing to a live Brazilian band and drummers that will make you move all night in celebration of love and peace. Let's dedicate one night to honor the things that make us alike and different.
DRESS UP IN YOUR BEST "LOVE & PEACE" OUTFITS" (Not required)
Wear your Mardi Gras gear and get ready to have a blast!!!!


Event support by Adonai Mas Publicidad



"The Authentic, Annual Houston Tradition of Brazilian Carnaval erupts on
Saturday, February 06, 2016 @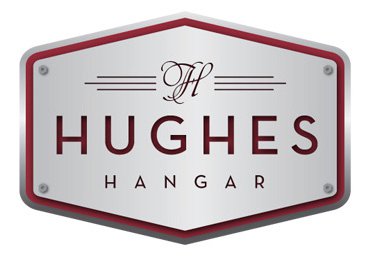 Line Up Entertainment 2016

Brazilian Band presenting:

Gisele Duque, Marli Teodoro, Guilherme Fonseca, Andrew Forrester,
Performing classic Sambas and spectacular Carnaval beats!
Samba Enredo & Marchinas.
DJ Cassio Duarte and Sambayou Drummers. Live Batucada with Tony Paran, Duke Hunter,
Brazilian Samba Dance with Sambabom Dancers
Featuring dancers in costumes adorned in sequins, beads and feathers.

Batala Is an energetic and contagious Afro-brasilian percussion group based in Houston! They play traditional rhythms from Bahia, such as samba reggae and afrosamba, and are ready to give us an unforgettable taste of Salvador's Carnaval!

We are proud to present Lori Lima "The Queen" of 9th Annual Houston Brazilian Carnaval 2016 Mcee for the evening!!

LIVE VIDEO simulcasting from Rio Parade! HDTV'S MAIN ROOM
Lounge (Hughes Hangar Main Room)The Lounge is the epicenter for all festivities. This is the 5,000 sqft main room where guests can enjoy dcor inspired by Love & Peace Carnaval.

Hughes Hangar Covered Patio Lounge is a large 3,000 sqft covered patio section.

Private cabanas, live music & video feed from the main room.
HOUSTON DYNAMO BOOTH ON THE PATIO!! GIVEAWAYS AND GAMES!!
Please visit Houston Livestock Show and Rodeo Carnival Ticket Sales Committeeon @ The Hughes Hangar Patio!!

LETS GET READY TO RODEO 2016!

Lounge (The De Gaulle Venue) The De Gaulles embraces a touch of Elegant Lounge with its sophisticated decor, glamorous lighting, defiant red color schemes, and rustic chandeliers. + KRBE Live playing top 40 and more...
Parking: Free street parking & Valet for a fee!

LIVE BROADCASTING WITH SARA TAVASSOLI "DOSE OF DIVERSITY"
MEEKO TV
http://www.meekospark.com/
#carnavalhouston2016
#nextbrazilian
Drink's and Food will be available for purchase.
Brazilian Traditional Drink "Caipirinhas"

BRAZILIAN BBQ CATERING WILL BE AVAILABLE FOR PURCHASE ON THE PATIO PROVIDE BY:
THE REAL CHURRASCO

Doors open at 8:00 p.m.
Live Band from 10pm.to 1:30am
DJ CASSIO spinning the best of Brazilian Music all Night!!
Dancing till 2am.


TICKETS: : $30.00 for general admission $ 40.00 preferred table seats
More Information:

281-903-0037 - Next Brazilian Productions


CHECK OUR MEDIA COVERAGE:
KPFT 90.1FM Son Pacifica -DJ Cassio Duarte & Luana Queridaa SpeakUp Sista from Batala Houston
http://www.sonpacifica.com/ Son Pacifica Tuesday, February 2, 2016 10:00 pm
Fox 26 Hola Houston - Sara Tavassoli & Marli Teodoro
http://www.fox26houston.com/news/82304704-video#.VqabkaqTOb8.facebook

TONIGHT 2/3/16 NEWS FIX HOUSTON SAMBABOM DANCERS http://www.cw39.com/
TOMORROW FRIDAY 2/5/16 FROM 5:30AM TO 7:00PM JOIN US DIRECT FROM HUGHES HANGAR WITH RUBEN GALVAN KPRC CHANNEL 2 LIVE WITH BATALA, SAMBABOM DANCERS AND LORI LIMA THE QUEEN OF HOUSTON BRAZILIAN CARNAVAL 2016 AND OUR EMCEE FOR THE EVENING!! http://www.click2houston.com/
TOMORROW FRIDAY 02/05 WE WILL BE LIVE @ UNIVISON NEWS CHANNEL 45 FROM 5PM SAMBABOM DANCERS, CASSIO DUARTE http://www.univision.com/houston/kxln

VIDEOS FROM PAST CARNAVAL:
https://www.youtube.com/watch?feature=player_embedded&v=2jJ-U5Xlu_o
https://youtu.be/7r6vXJ6qN4A

WWW.FACEBOOK.COM/HOUSTONBRAZILIANCARNAVAL
WWW.FACEBOOK.COM/NEXTBRAZILIAN
FAQs
Are there ID requirements or an age limit to enter the event?
21 and over. ID Required.

What are my transport/parking options getting to the event?
Self Parking & Valet Parking avaialble for a fee.
Where can I contact the organizer with any questions?
houstonbraziliancarnaval@yahoo.com
832-881-1569 / 281-903-0037
Do I have to bring my printed ticket to the event?
Yes. Please bring your tickets and ID.

What is the refund policy?
NO REFUNDS. NO EXCHANGE.
Thank You for your support from the past 9 Year's!!!! Peace & Love !!!

Lydia Pinto
Next Brazilian Productions
EVENT LOCATION
2811 Washington Ave, Houston, TX, 77007
View
2811 Washington Ave
in a larger map
TALENT
DJ CASSIO DUARTE / Sambayou Drummers / SAMBABOM DANCERS / Batala Houston / BRAZILIAN BAND / Gisele Duque / Marli Teodoro